Nothing like a crisp fall day and some soccer 🤌 Congrats to our senior varsity boys soccer players! #BPatriotProud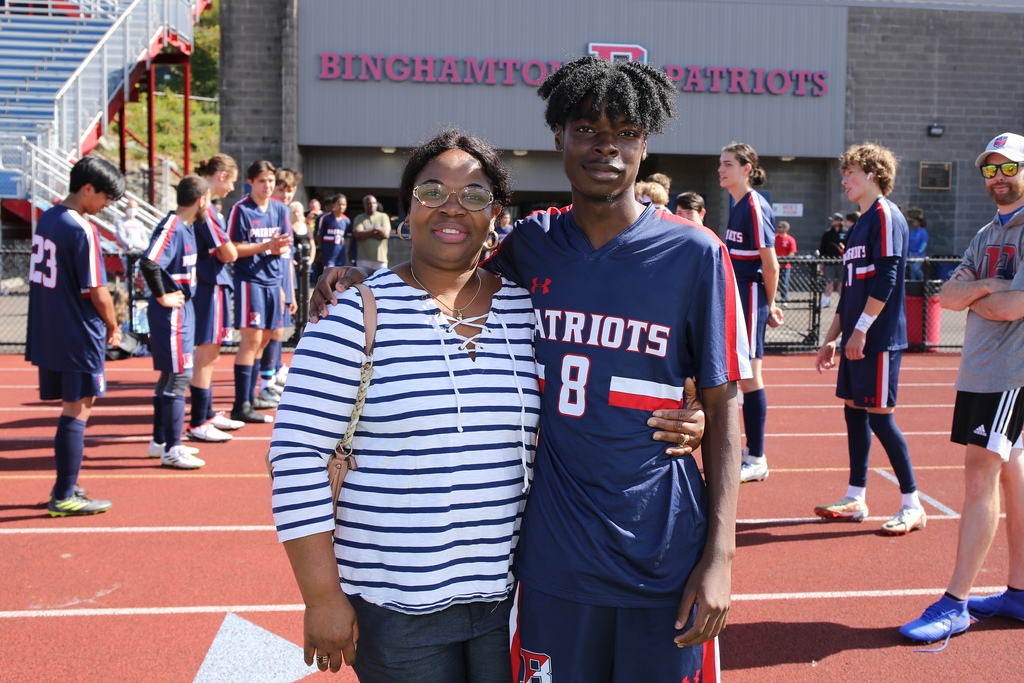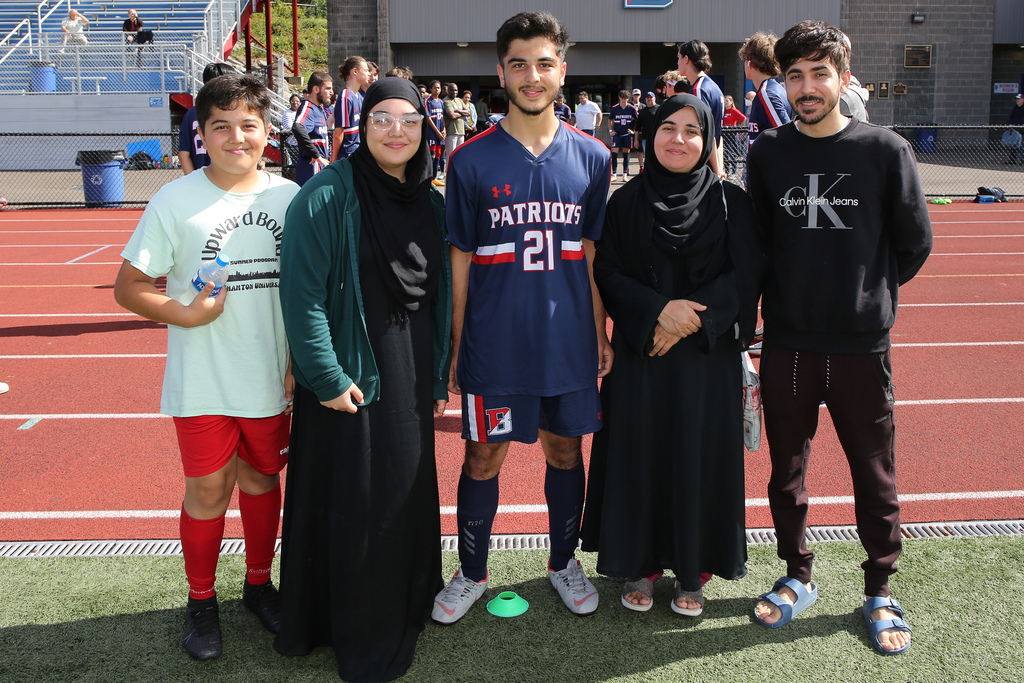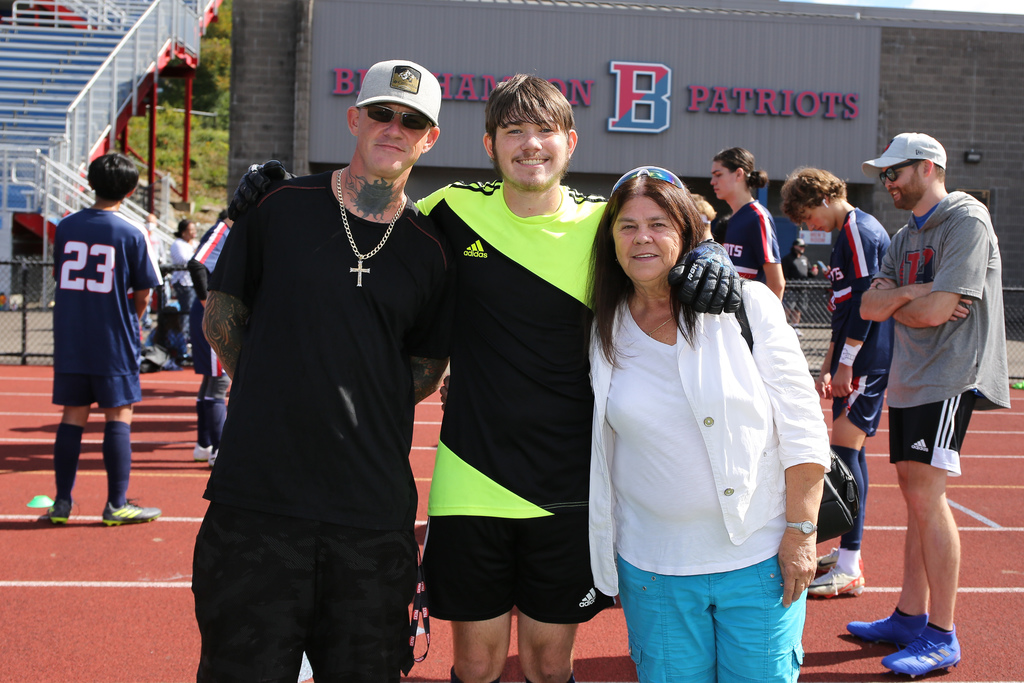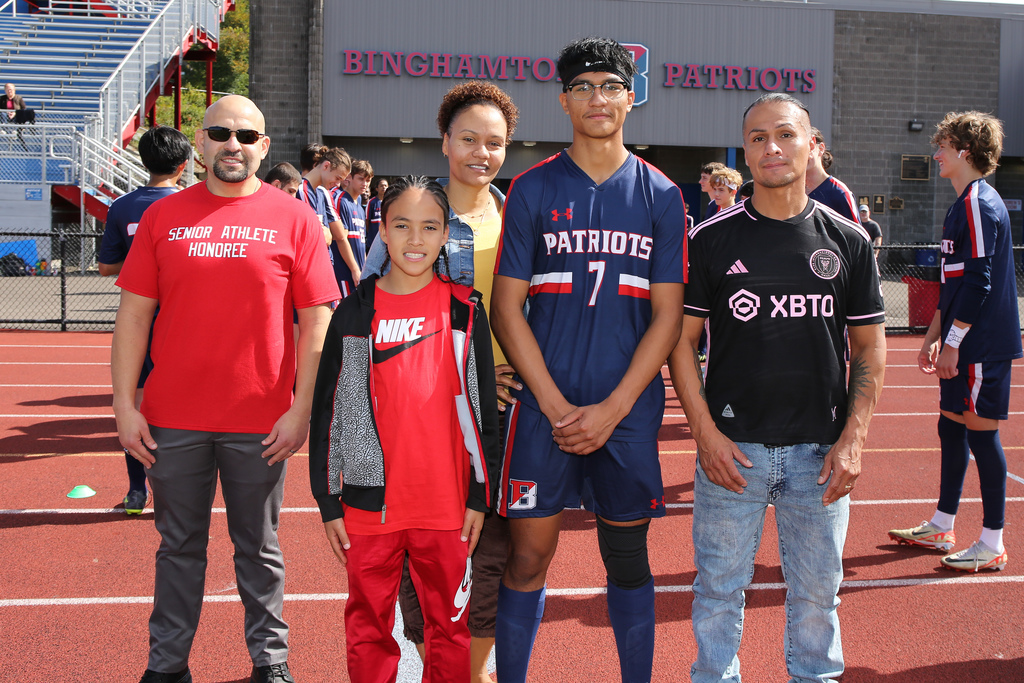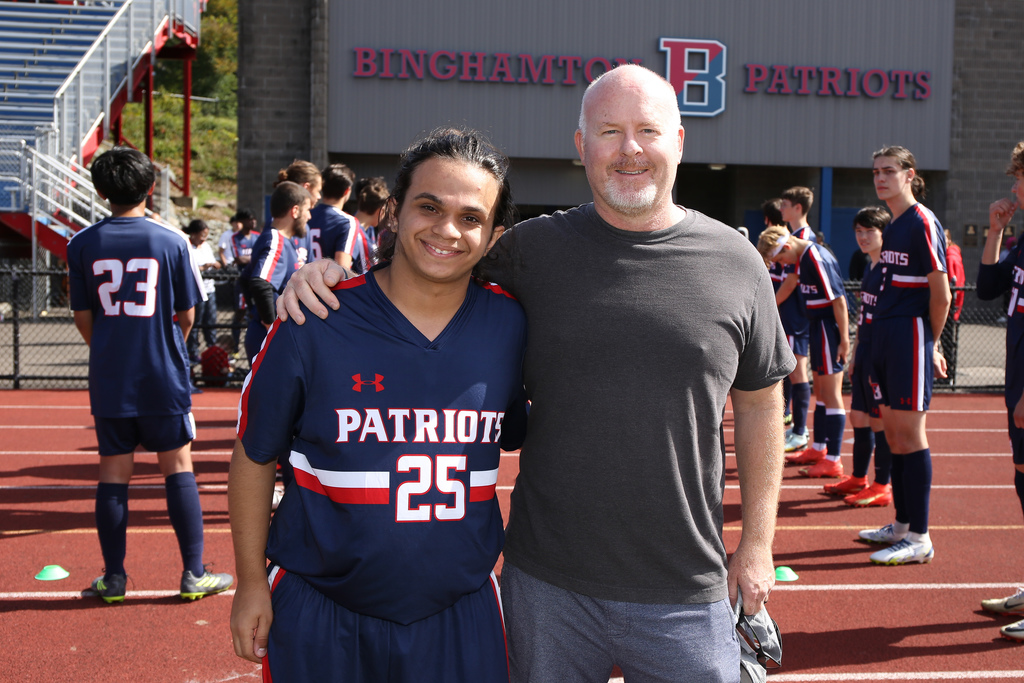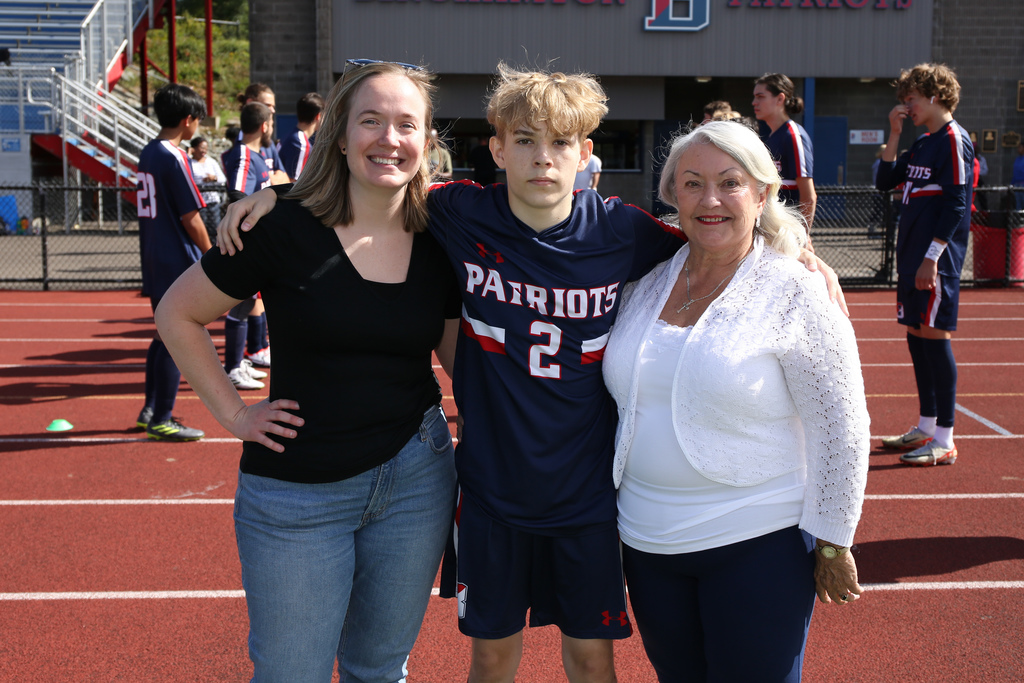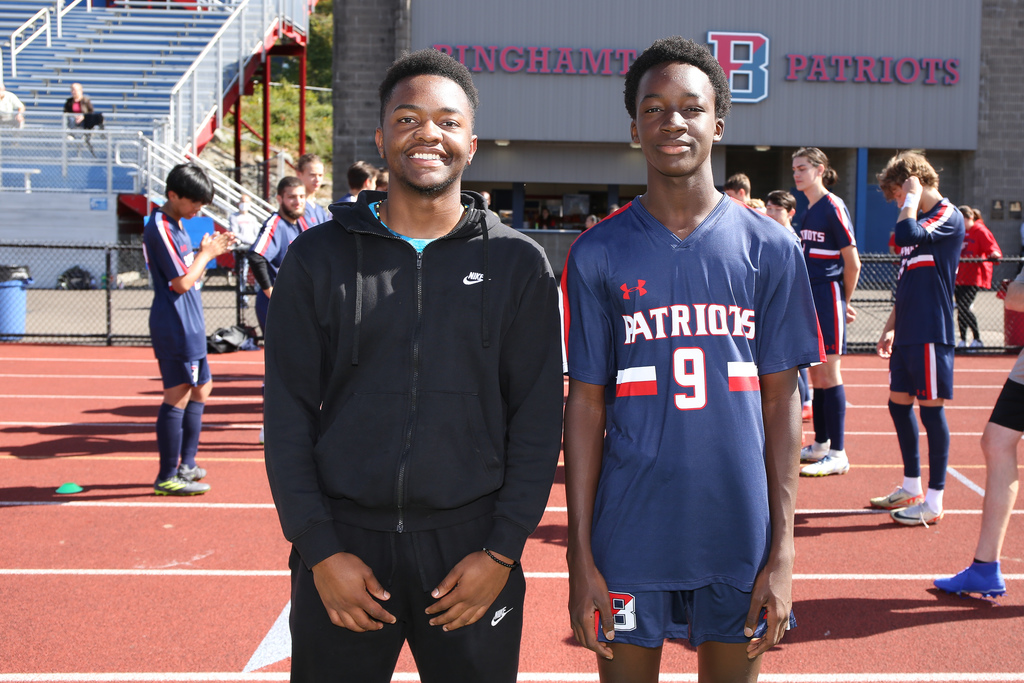 📅 THIS MONTH | Big opportunity for students and families alike! One of the country's foremost experts on the dangers of vaping and THC is coming to Binghamton to deliver a powerful message on the dangers of drugs, vaping, and more. Come on out to Binghamton High School on October 16 to meet Michael and be equipped with valuable information!
🏈📣 | Lots of Patriot Pride on display Friday for Homecoming!!! #BPatriotProud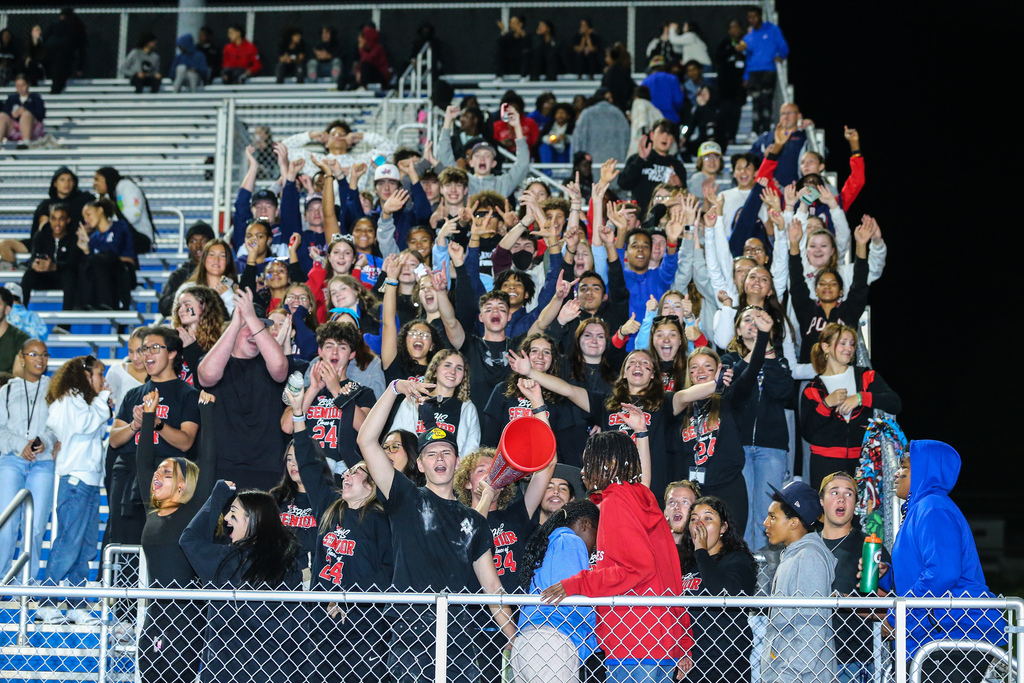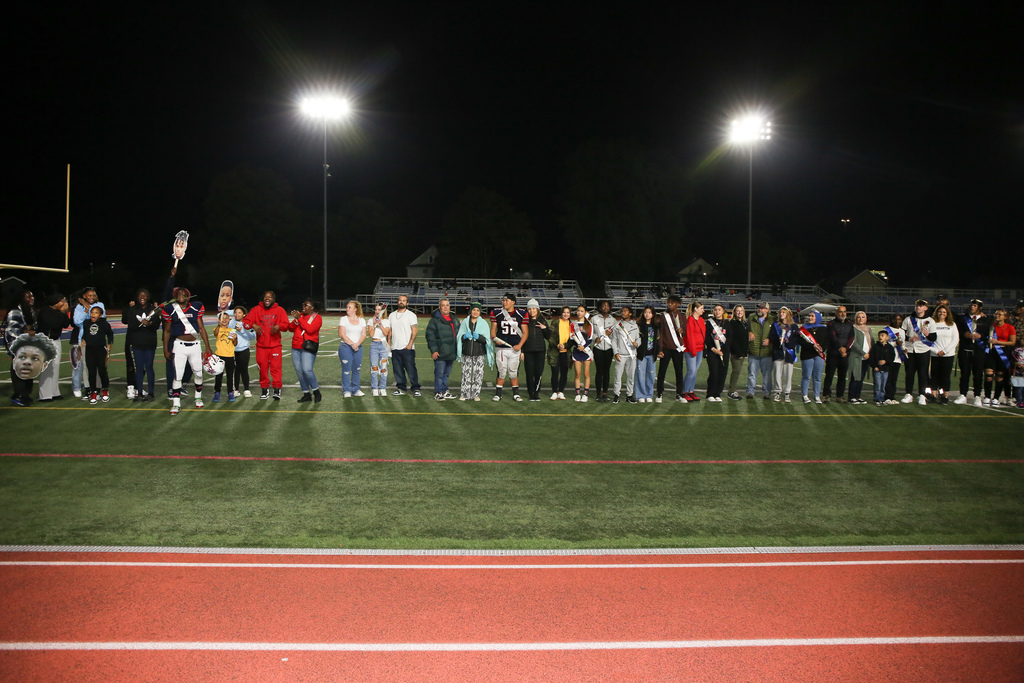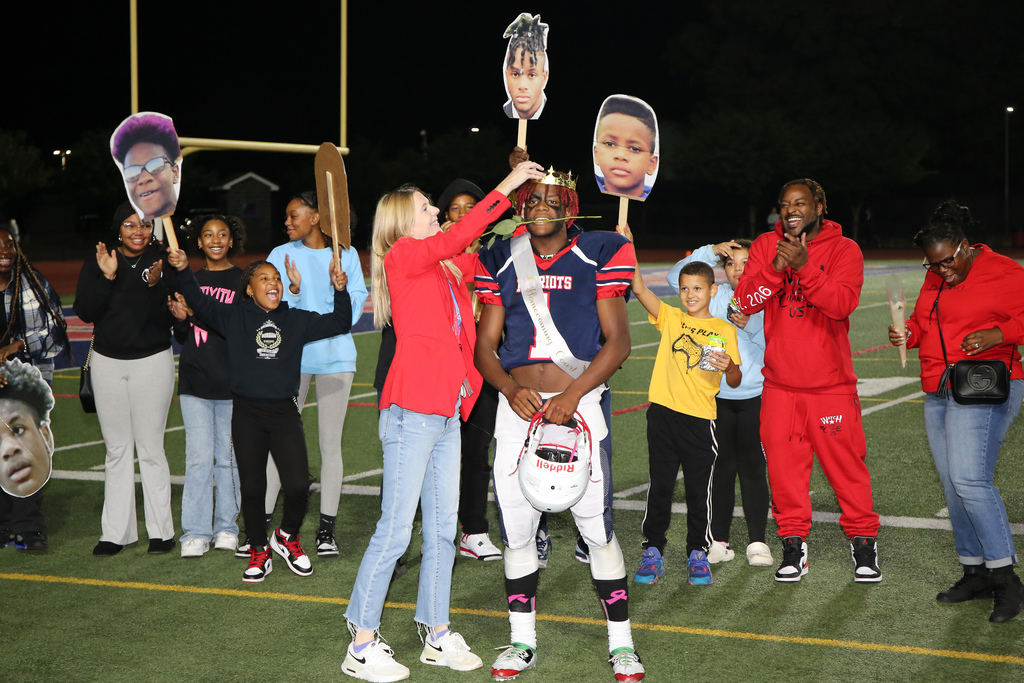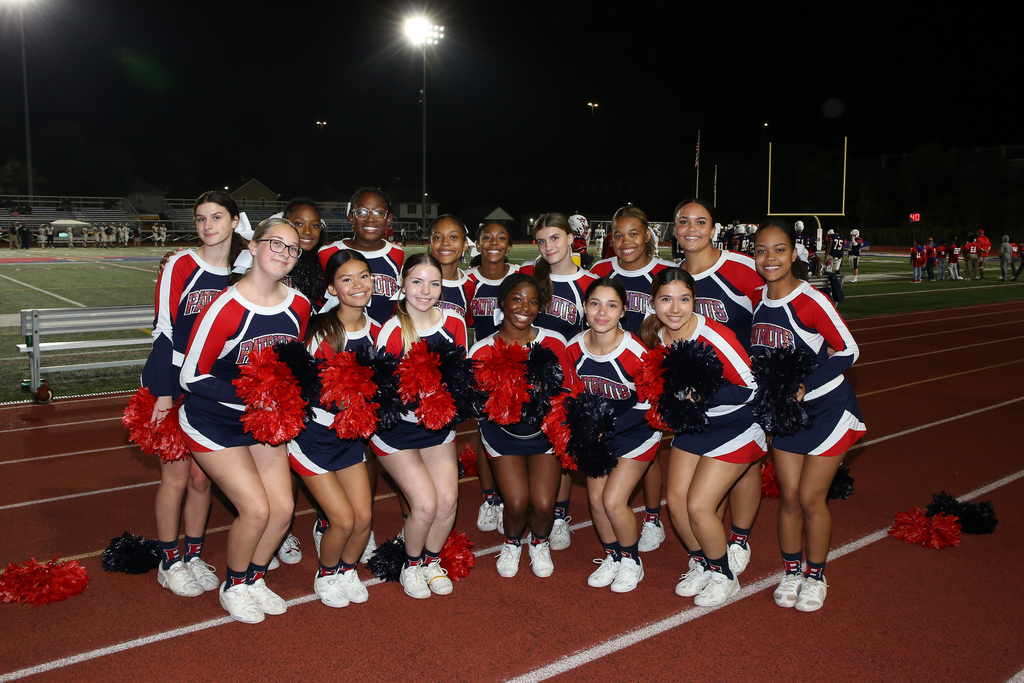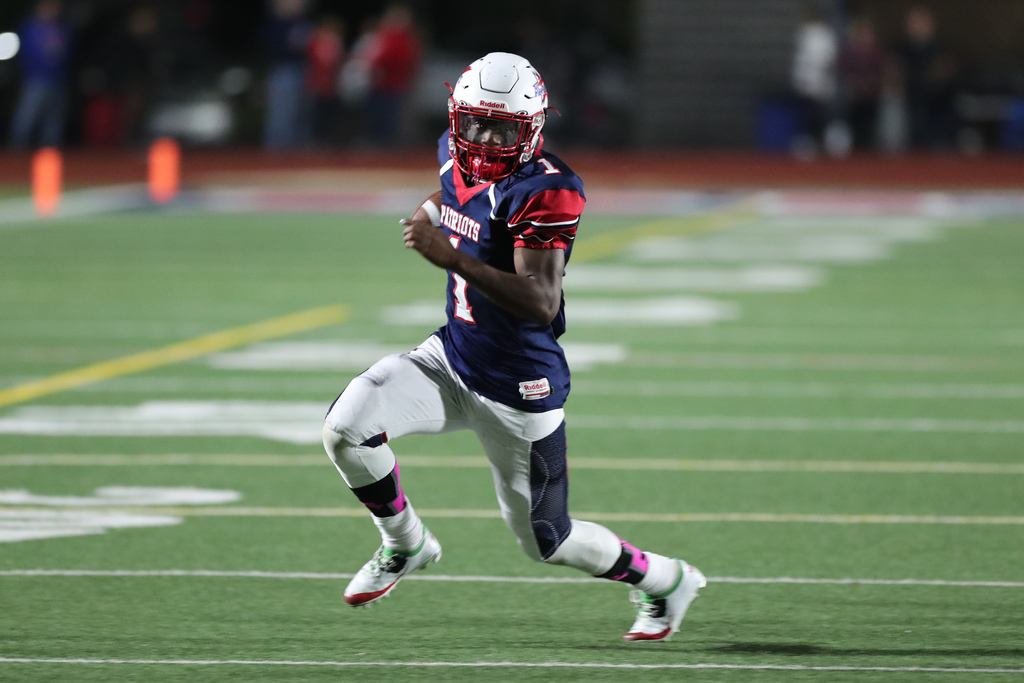 We wish all who are celebrating tonight a warm and happy Sukkot!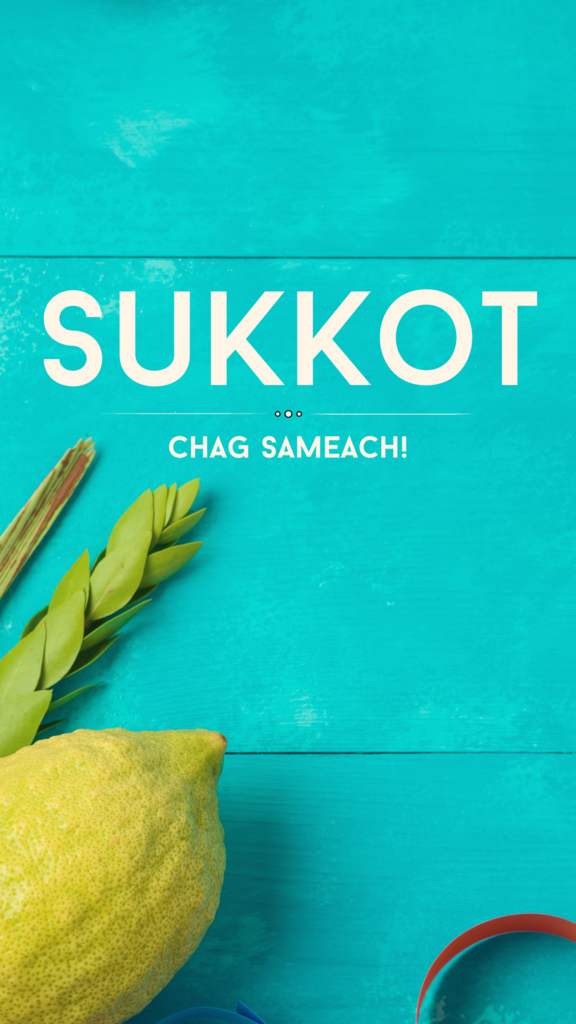 PALs Students in Mrs. White's class at West Middle finished up making some monster plushies this week, take a look! 😄 #BPatriotProud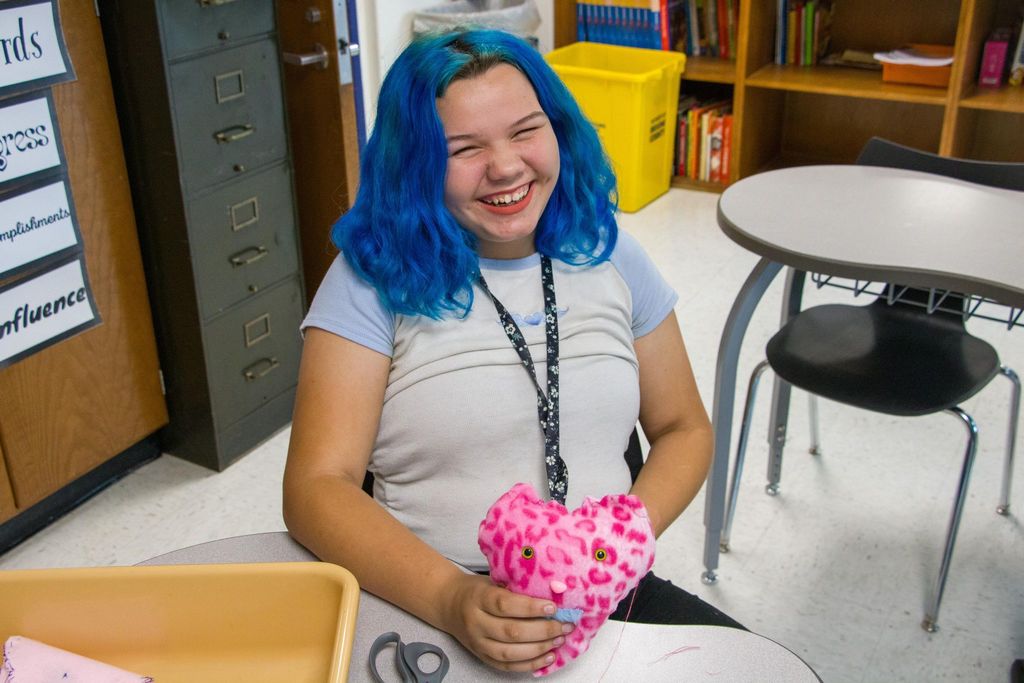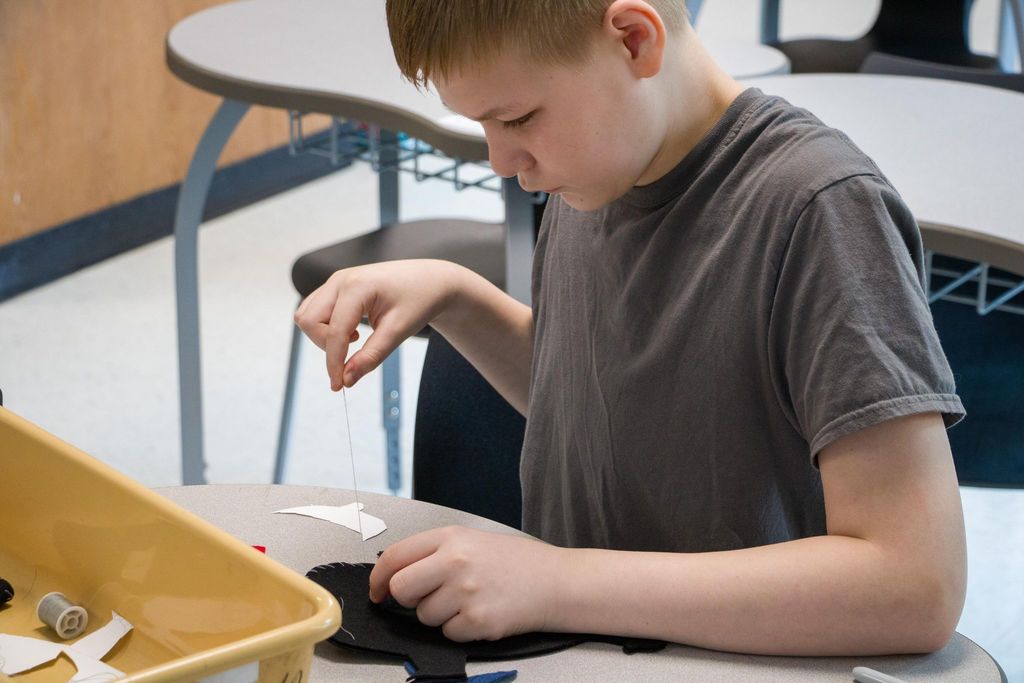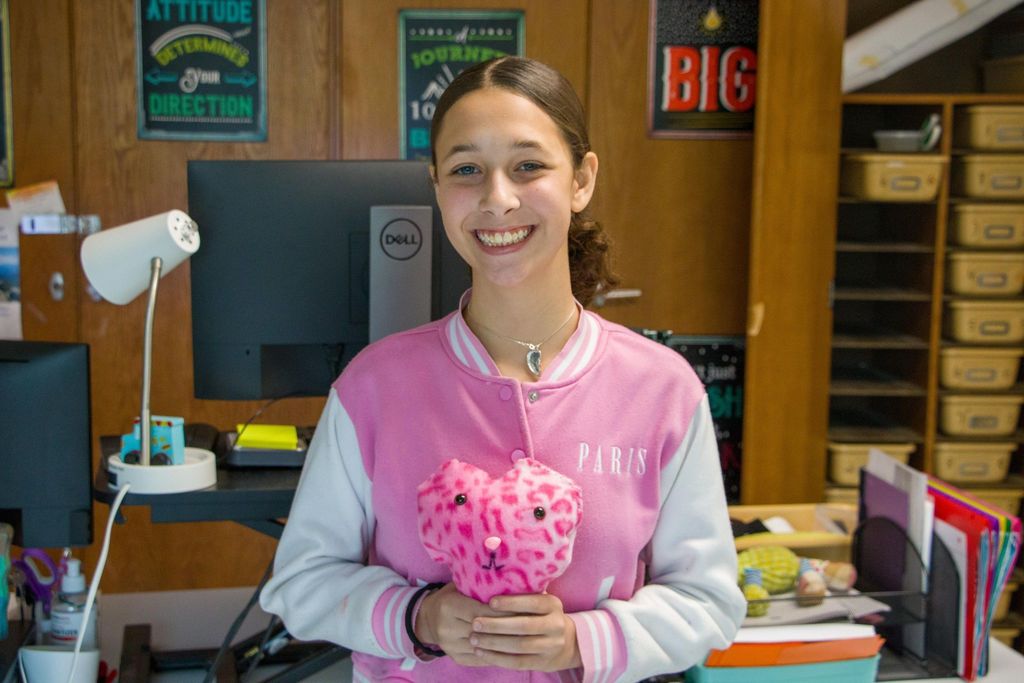 🎾 | Last night we honored the girls tennis team seniors -- Aniela Jackson and Savanna Tambeau (not pictured). Good luck as we hit the home stretch of your senior seasons! #BPatriotProud
Listen, we know that Binghamton has the reputation of having no sun at all, but Mr. Marchewka's class at BHS cooked lunch with it today soooooooooo... 🤷 #BPatriotProud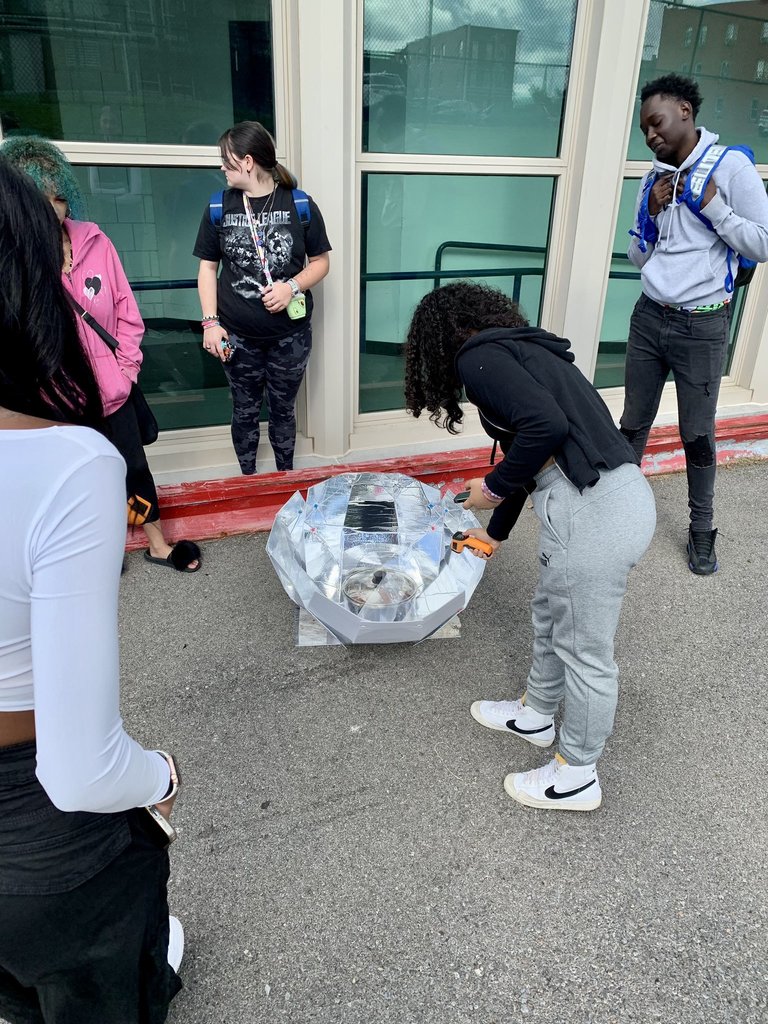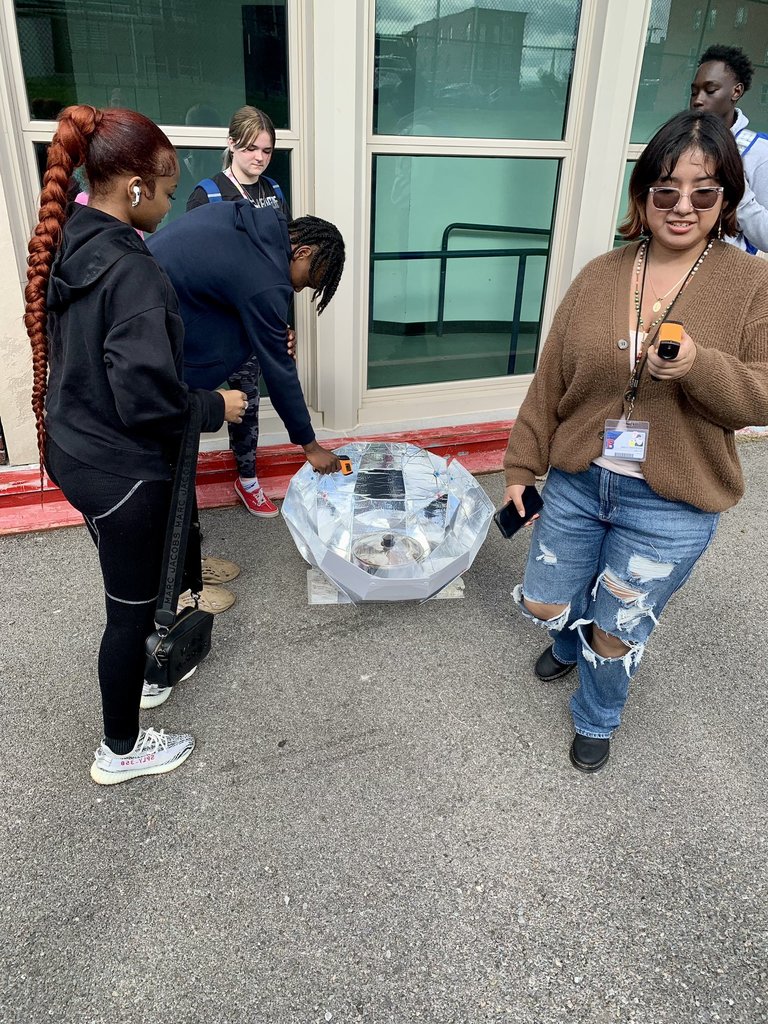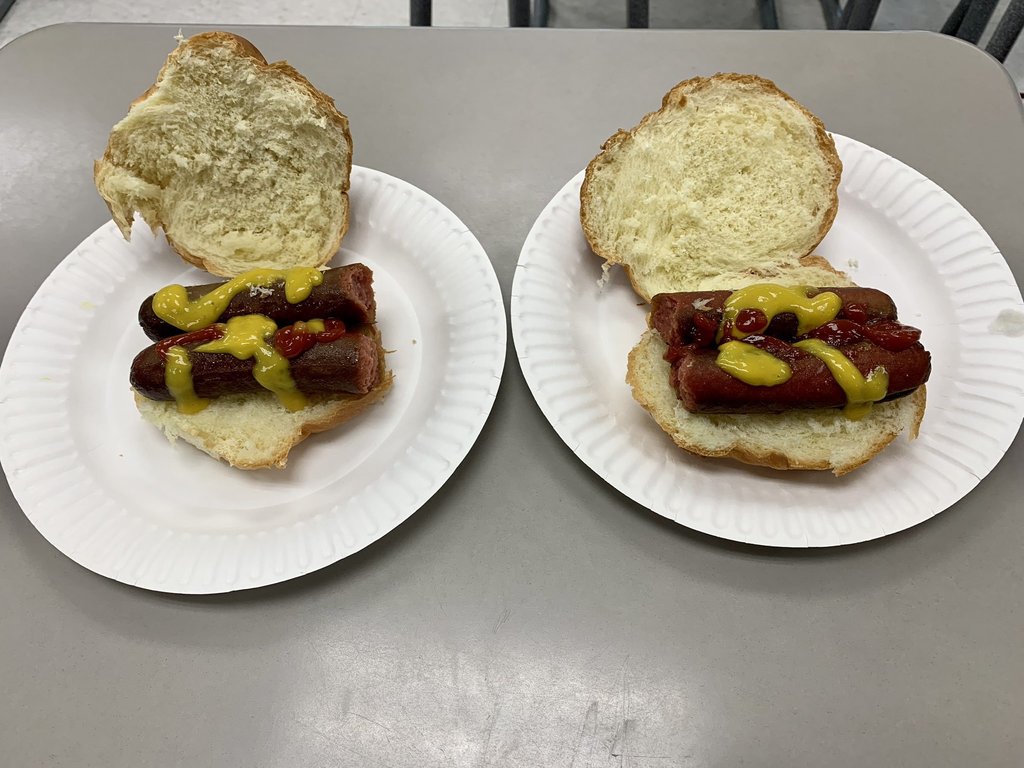 🎨 | What can chalk art do for you? A lot apparently! Take a look at these uplifting and inspiring messages our students put into color today! #BPatriotProud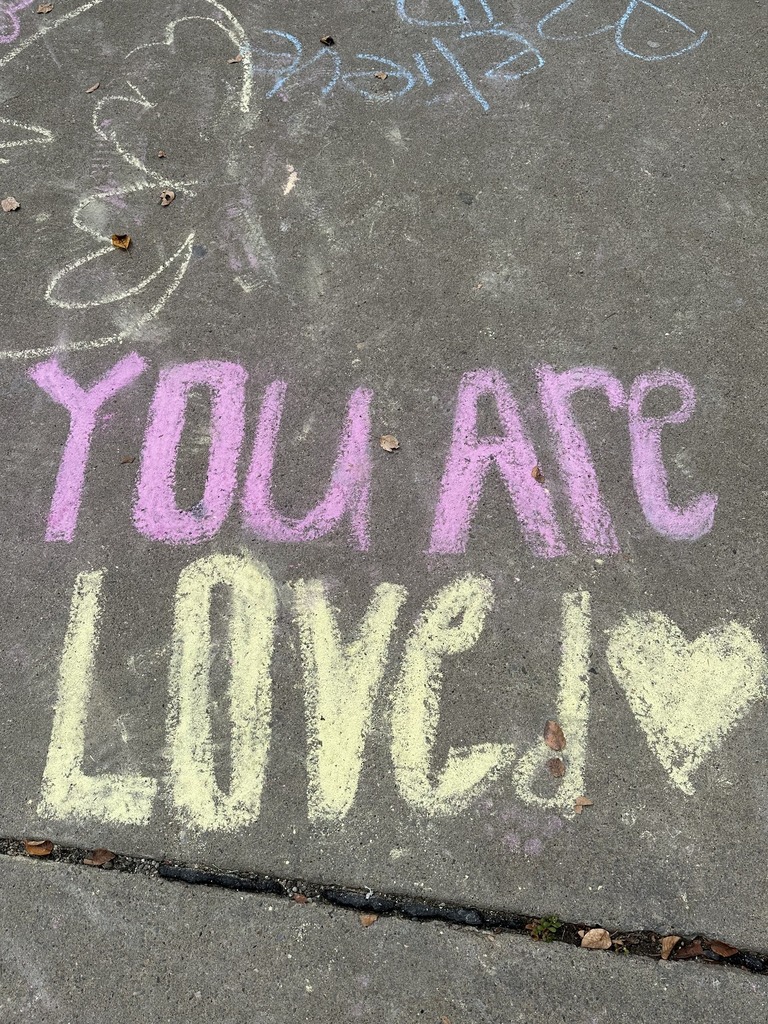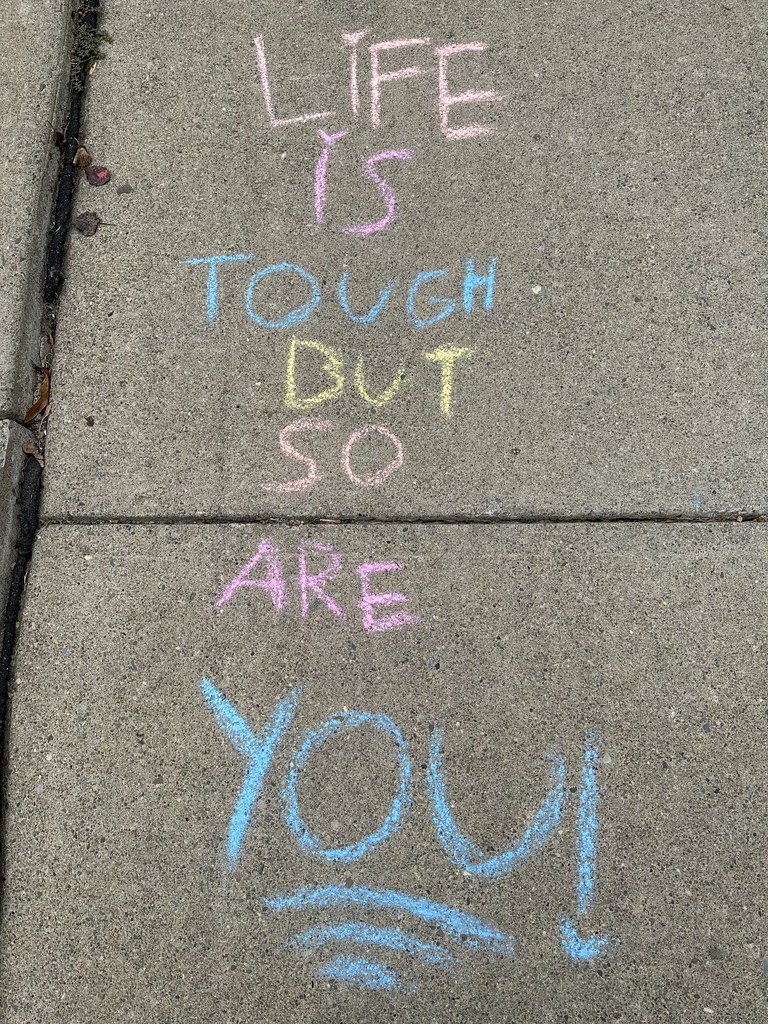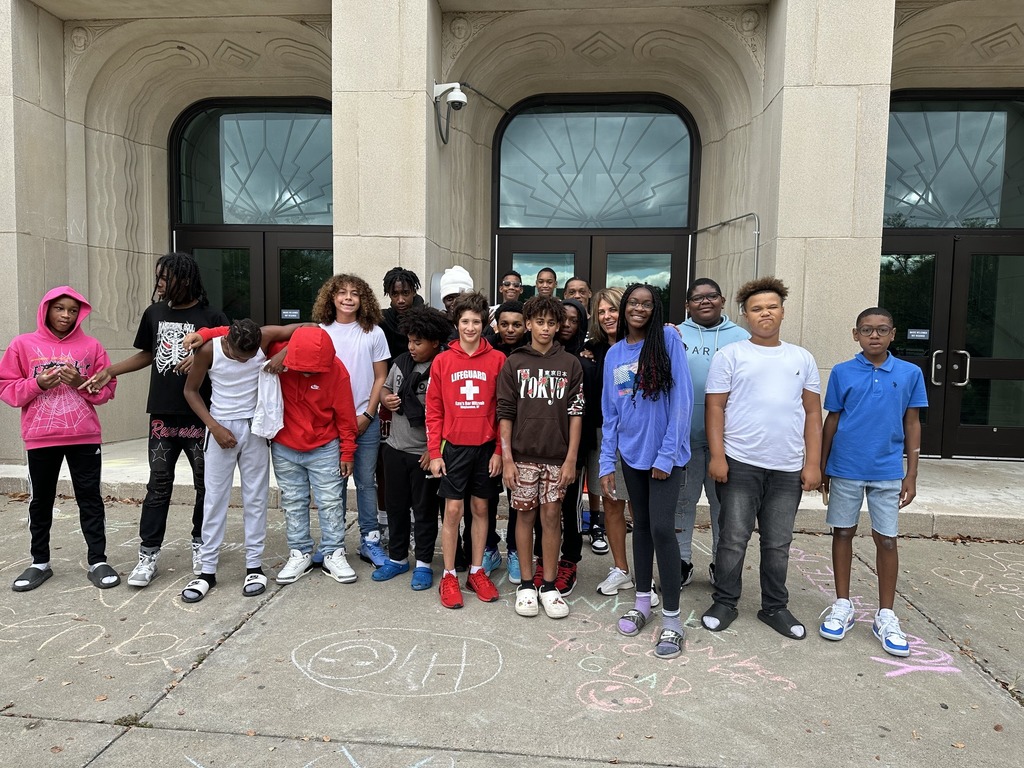 🎥 WATCH | A new, yet familiar face is leading the girls swim team this year! 🏊‍♀️ Take a look #BPatriotProud ➡️
https://tinyurl.com/yc4sw7dz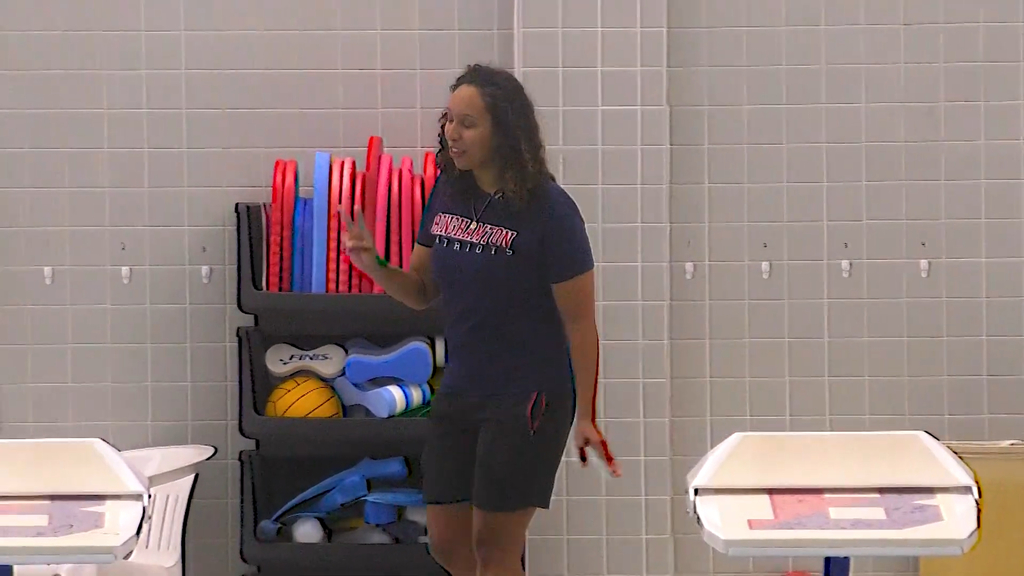 📸 | Some highlights from the first day of school! Here's to a wonderful school year! #BPatriotProud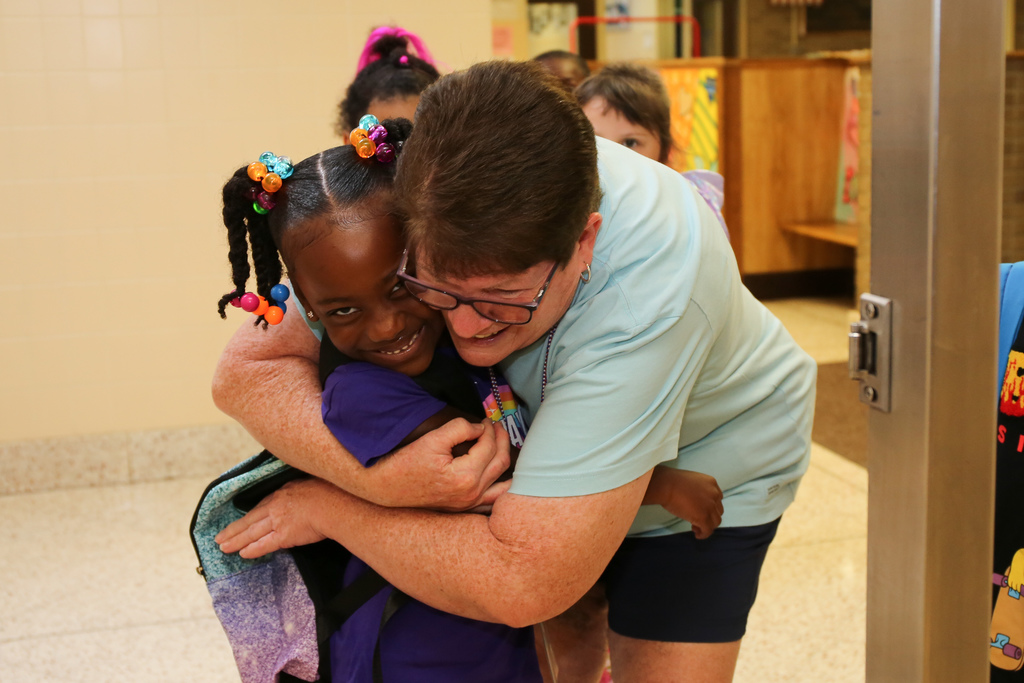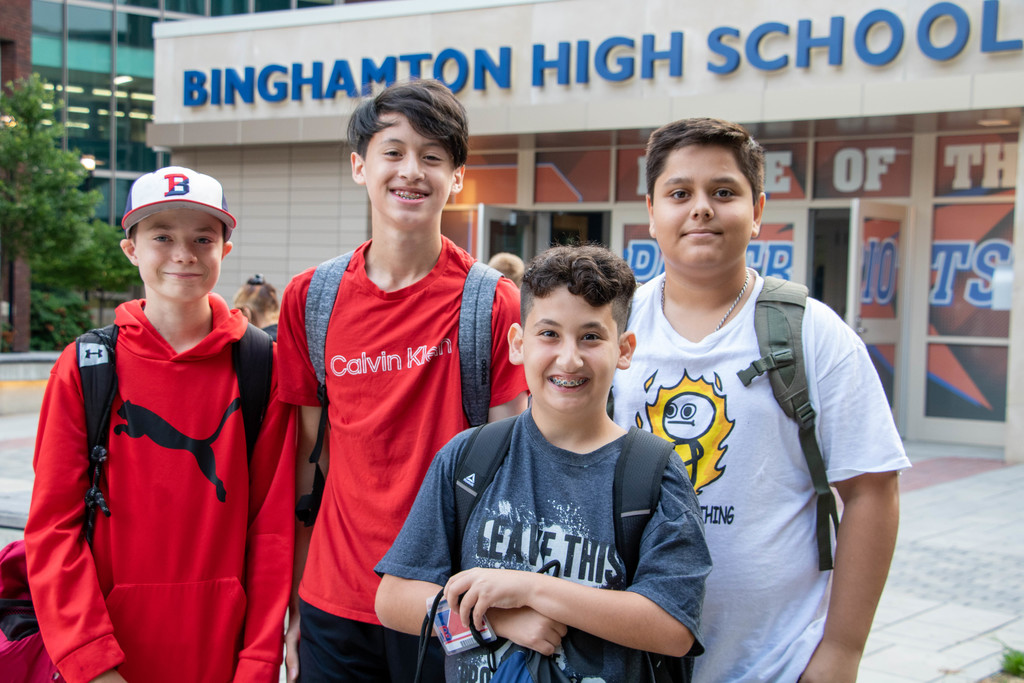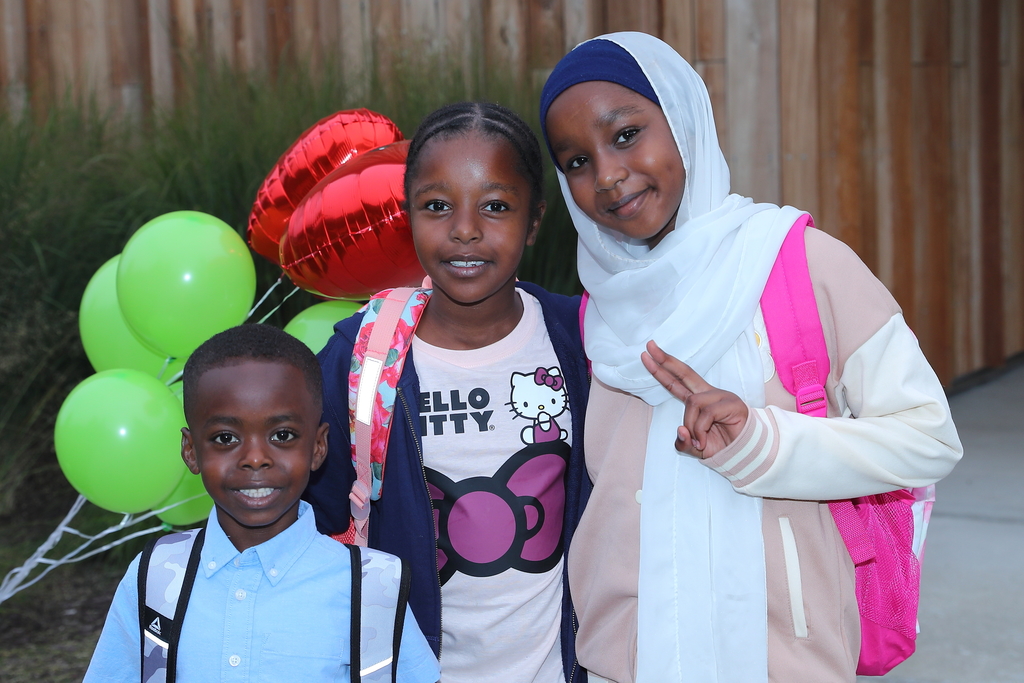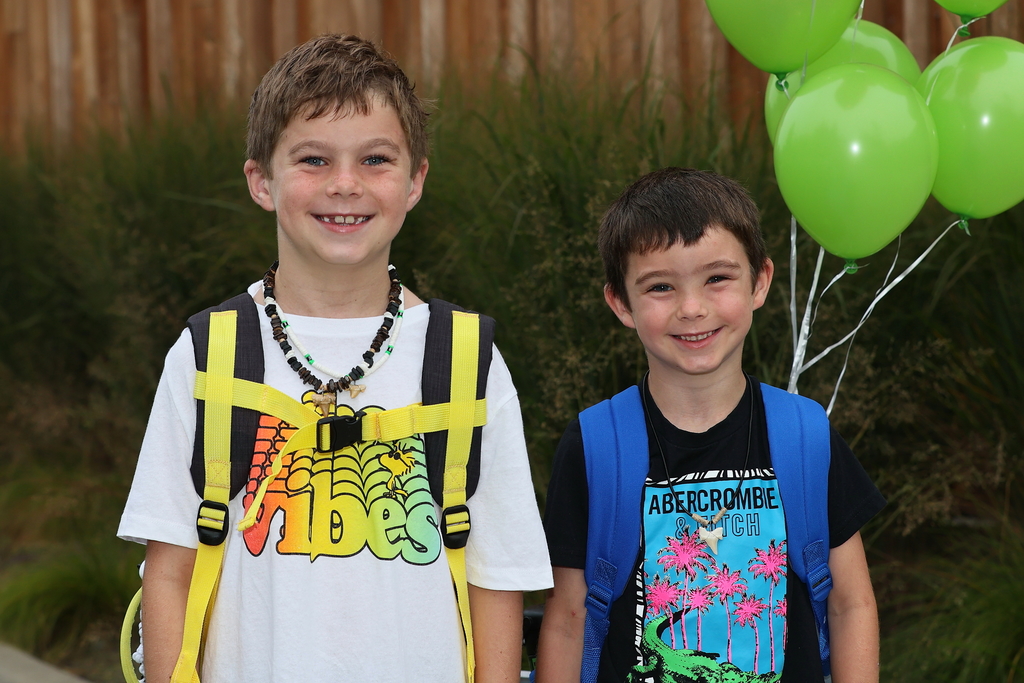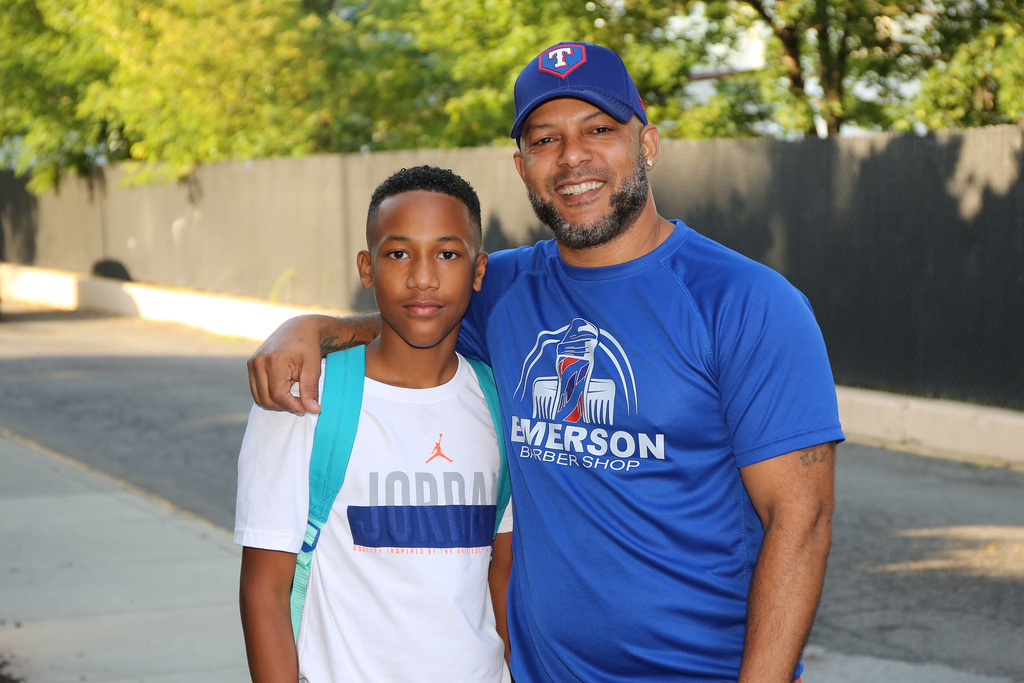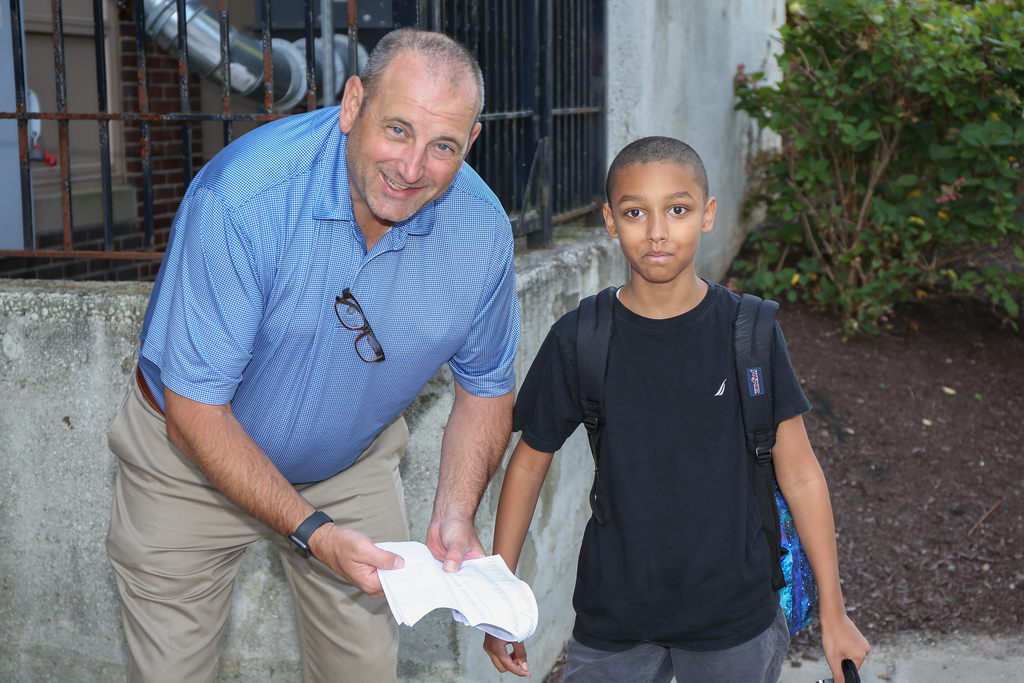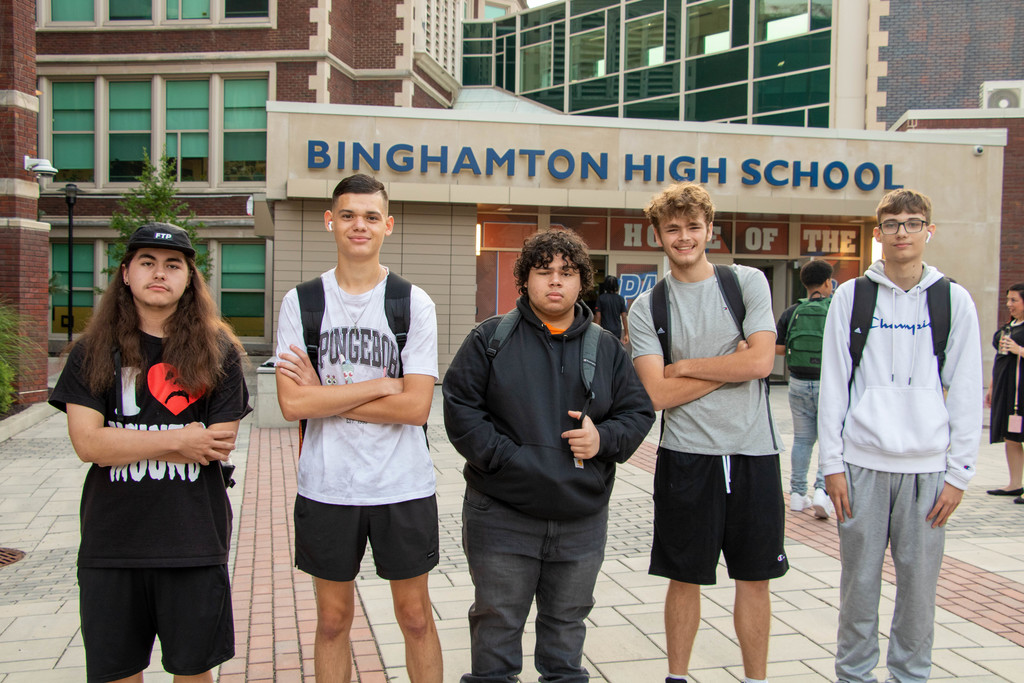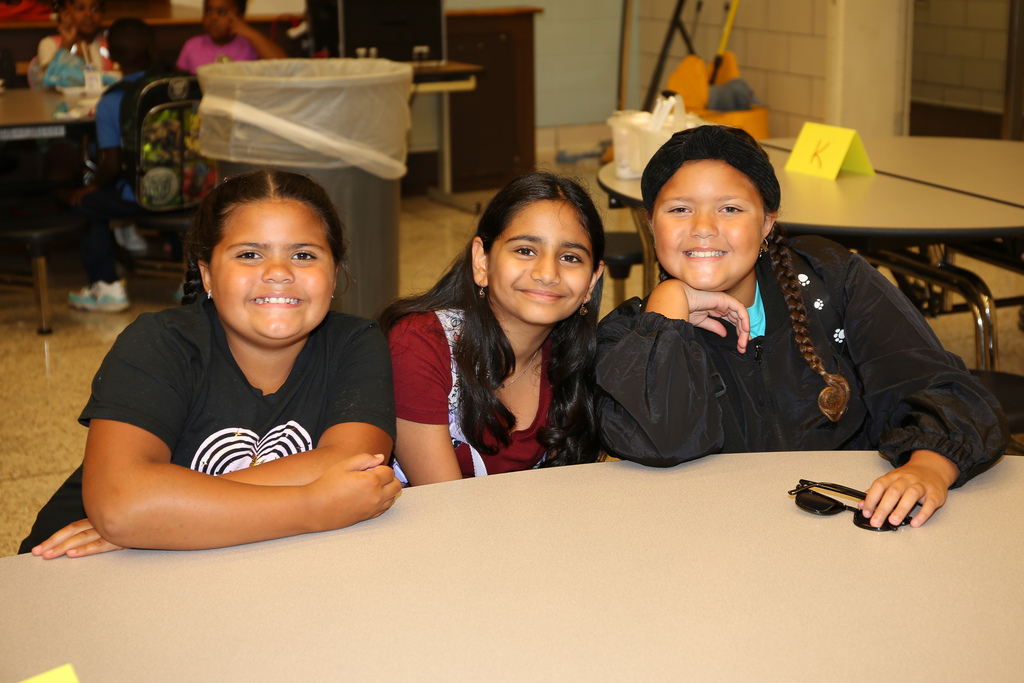 📸 | This little future Patriot is wishing everyone good luck for the new school year! Mann fifth grade teacher Jeff McCloe's little guy Nathan is showing off his Patriot Pride! #BPatriotProud
BHS STUDENTS | Go here to see the room assignments for student orientation for the first day of school! ➡️
https://5il.co/244fm
🎓 | A massive CONGRATULATIONS to our August graduates Tanajha Bradham, Heaven Chris, and LaJae Cunningham for receiving their high school diploma today!!! We are #BPatriotProud of each of you and wish you all the best as you take this step into the next chapter of your lives! 😁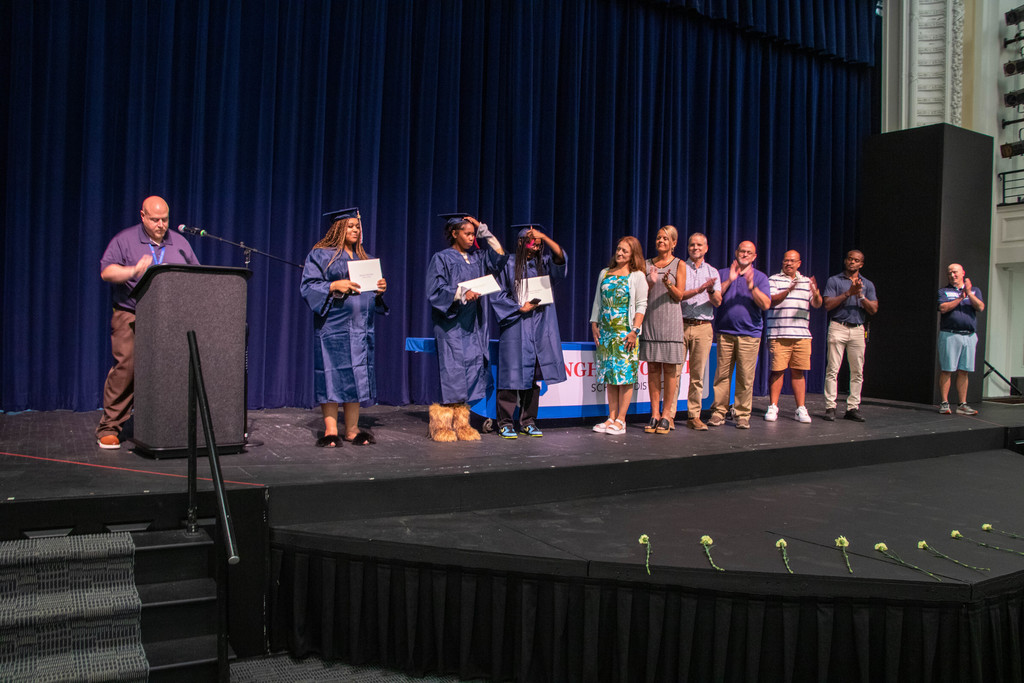 🔟 DAYS! | We're counting down the days until we get to see all those smiling faces back in our schools again! 😁 #BPatriotProud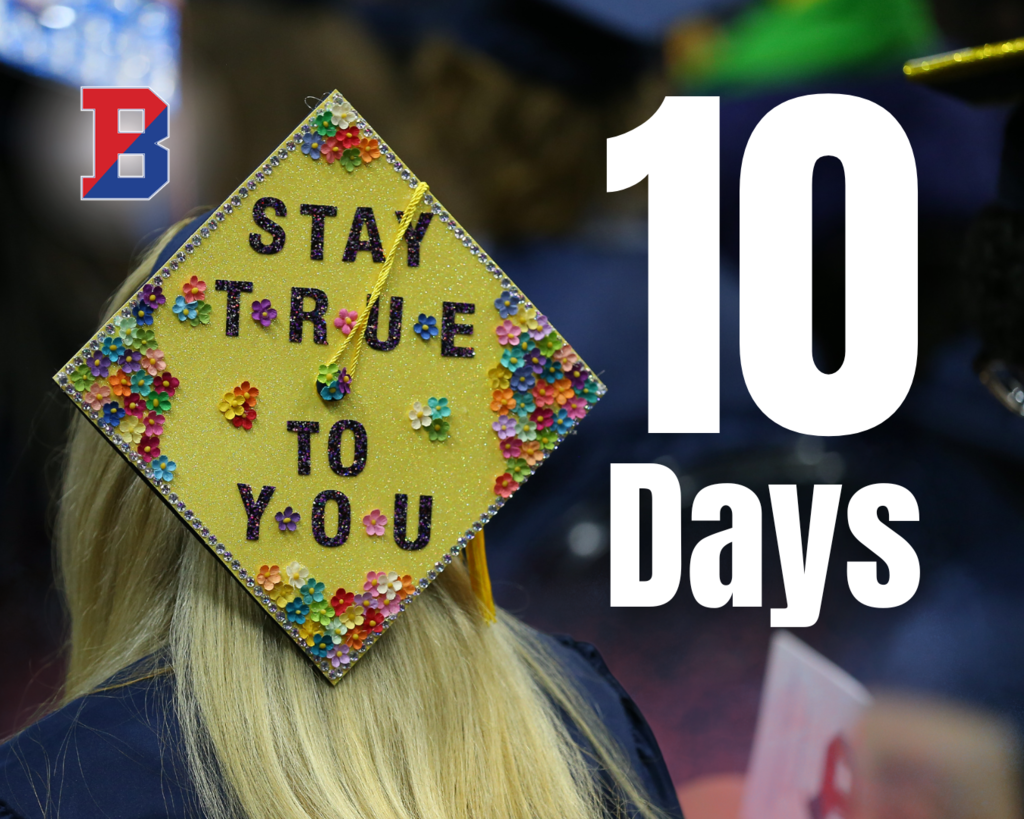 📸 | Join us in welcoming all our new teachers for the upcoming school year! We know you will make us all #BPatriotProud! 😄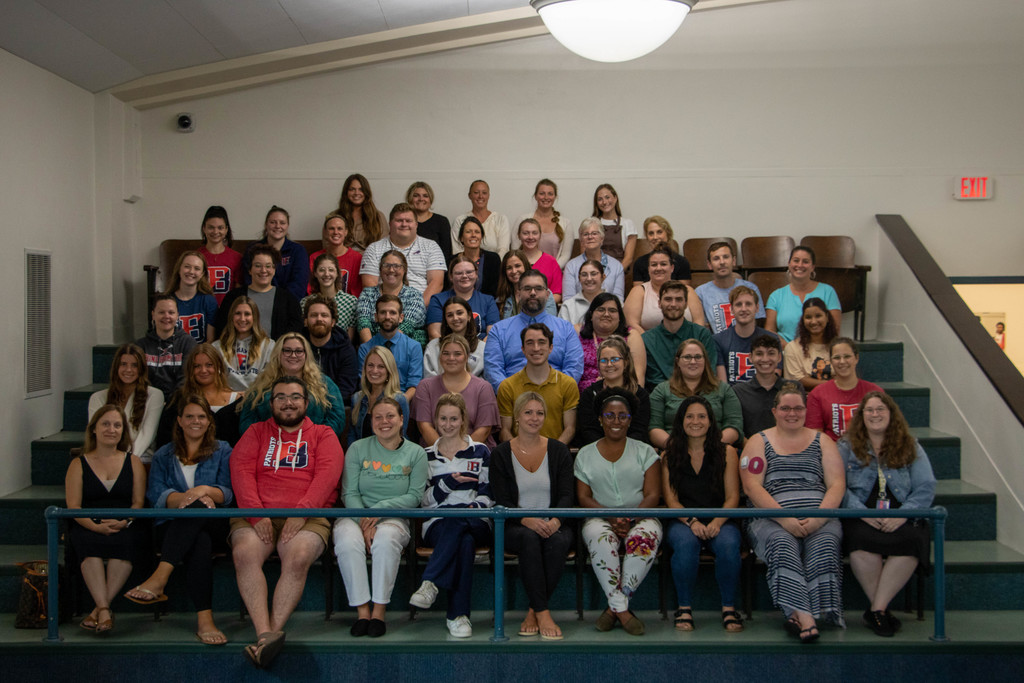 🙌 | A massive CONGRATULATIONS to these students for placing in the WSKG Public TV & Radio Student Writing Challenge! Go here to learn more about the competition and the students' entries #BPatriotProud 👉
https://tinyurl.com/2mpzuxjz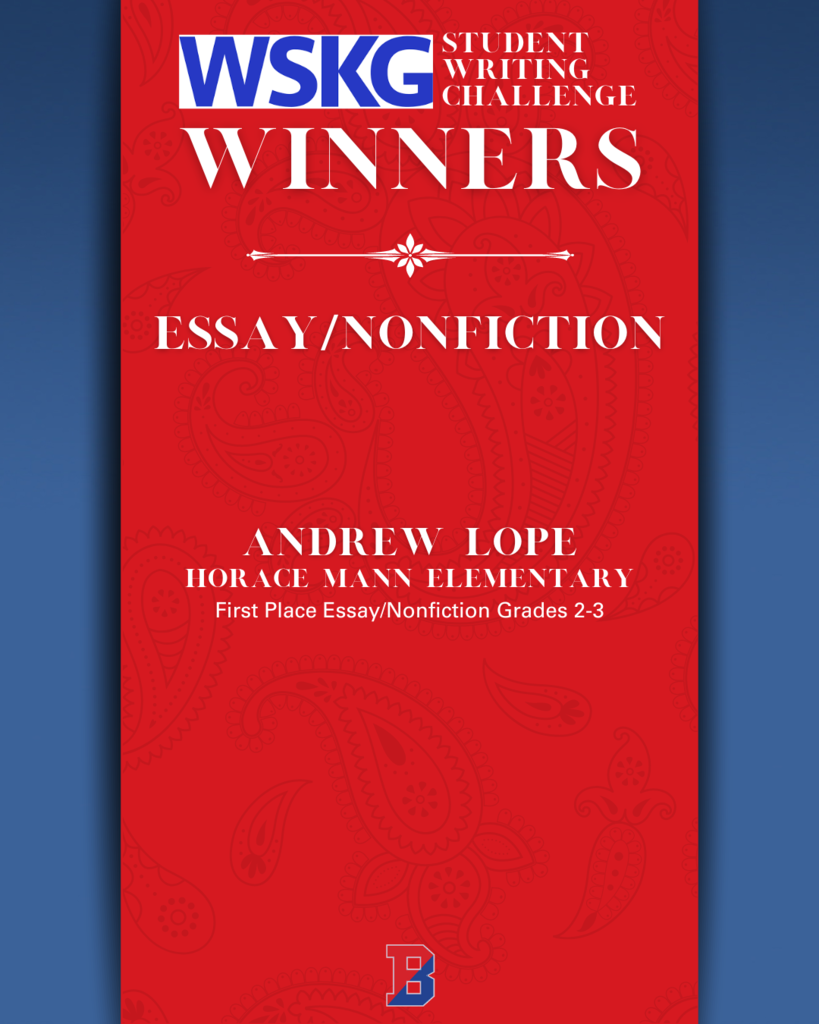 Plenty more training yesterday, then new teachers got to meet many of the district and building admins while enjoying some grub from some local food trucks! 😋 New teacher orientation wraps up today, then it's off to their buildings to get ready for the school year! #BPatriotProud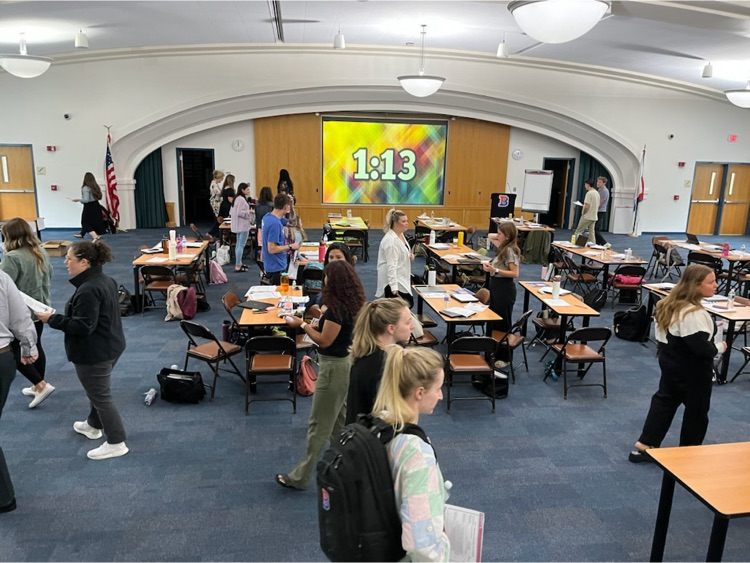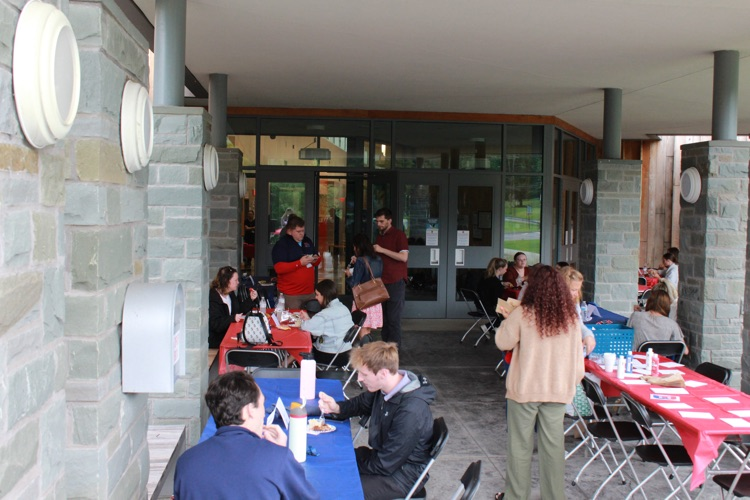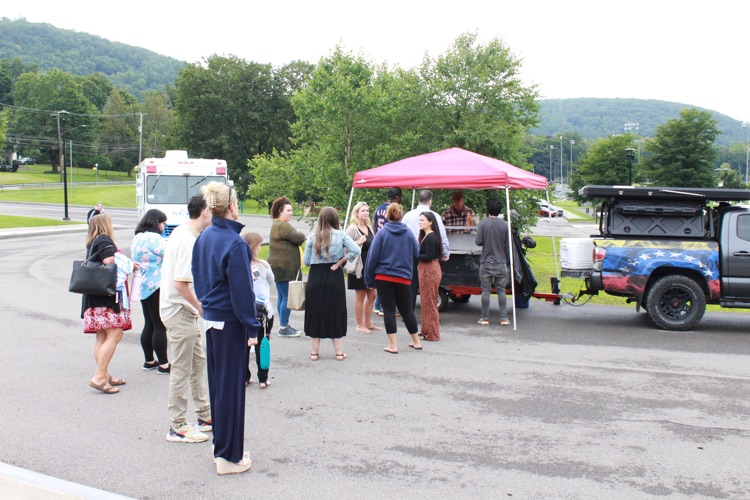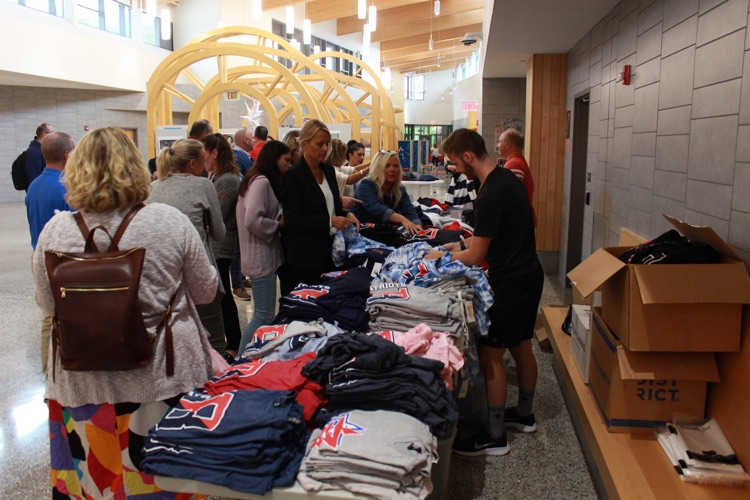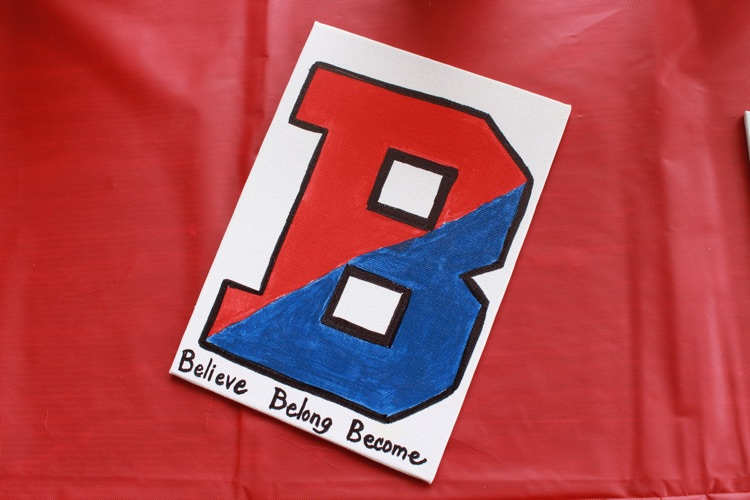 Kindergarten Camp at Franklin is underway, we love to see those smiling faces! 😊 #BPatriotProud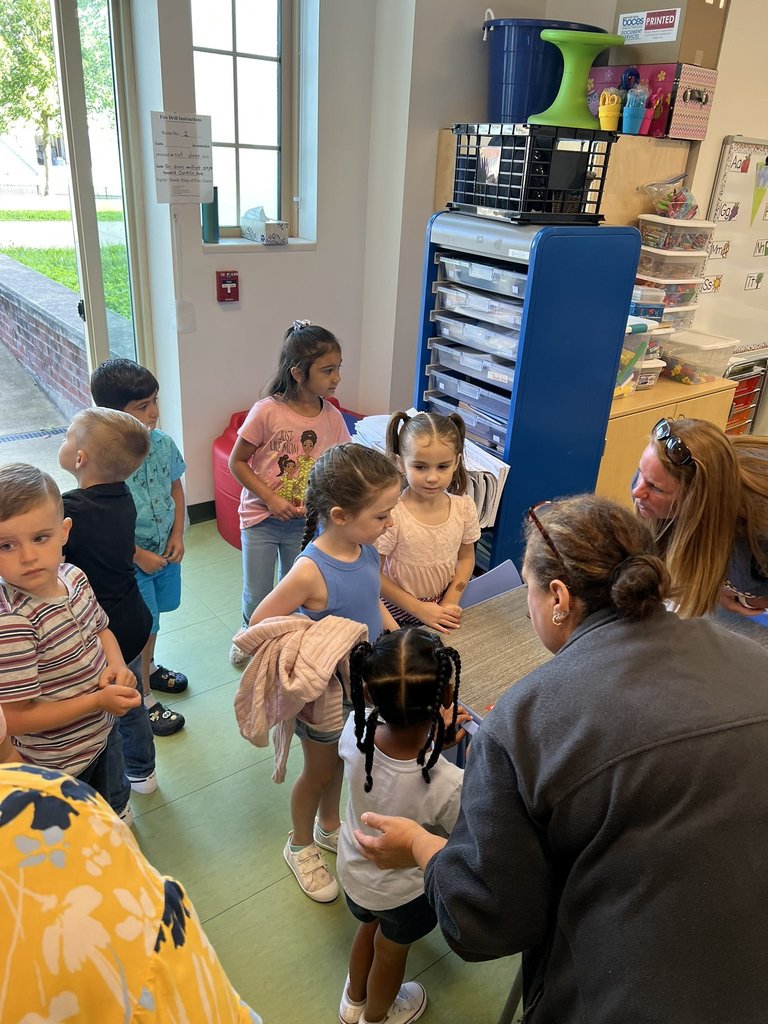 Huge week ahead for dozens and dozens of new teachers as they learn the ropes and get to know their schools during orientation 💪 Welcome to BCSD!!! #BPatriotProud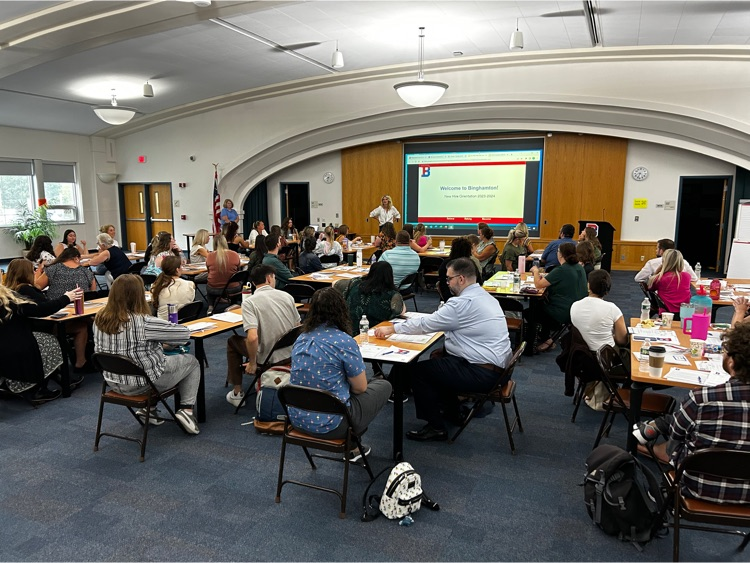 The battle of the baseball players! A group of 12 former Binghamton Patriot baseball players joined 12 former UE baseball players in a friendly golf challenge at En Joie Golf Course with the Patriots emerging victorious by 3 strokes. The "TigPat" golf tournament, hatched by Jim Gaetani '86 and Ed Wesoloski '86, debuted in 2015 and has become an annual event among these formal rivals- now friends, with a wooden bat signed by participants as the trophy. Wesoloski holds the winner. Way to go, Pats! #BPatriotProud Congratulations to the following alumni: Jim Gaetani '86 Ed Wesoloski '86 Mike Lynch '86 Andy Alexander '86 Frank Stento '85 Mark Young '85 Jim Nash '85 Matt Fiato '87 Steve Paoletti '84 Tim Harkness '84 Dan Gregoris '84 Mike DiRienzo '82