Distinguished Graduates Program
Each year, the Binghamton City School District honors alumni who have excelled in their profession and/or made significant contributions to their community and, in doing so, exemplify the tradition of excellence and service fostered in the Binghamton schools.
Honorees are chosen by the Distinguished Graduates Selection Committee, comprised of former honorees and school district supporters committed to maintaining the standards we value in the Binghamton schools.
Since the program began in 1994, the individuals honored belong to an elite group whose outstanding character, accomplishments and service bring honor and distinction to our school district. Their achievements provide an inspirational example and motivate us all to be lifelong learners, caring individuals and responsible citizens.
Contact Information
Lawrence Kassan, dinner chair (607) 762-8202
Chris Rozek, reservations (607) 762-8218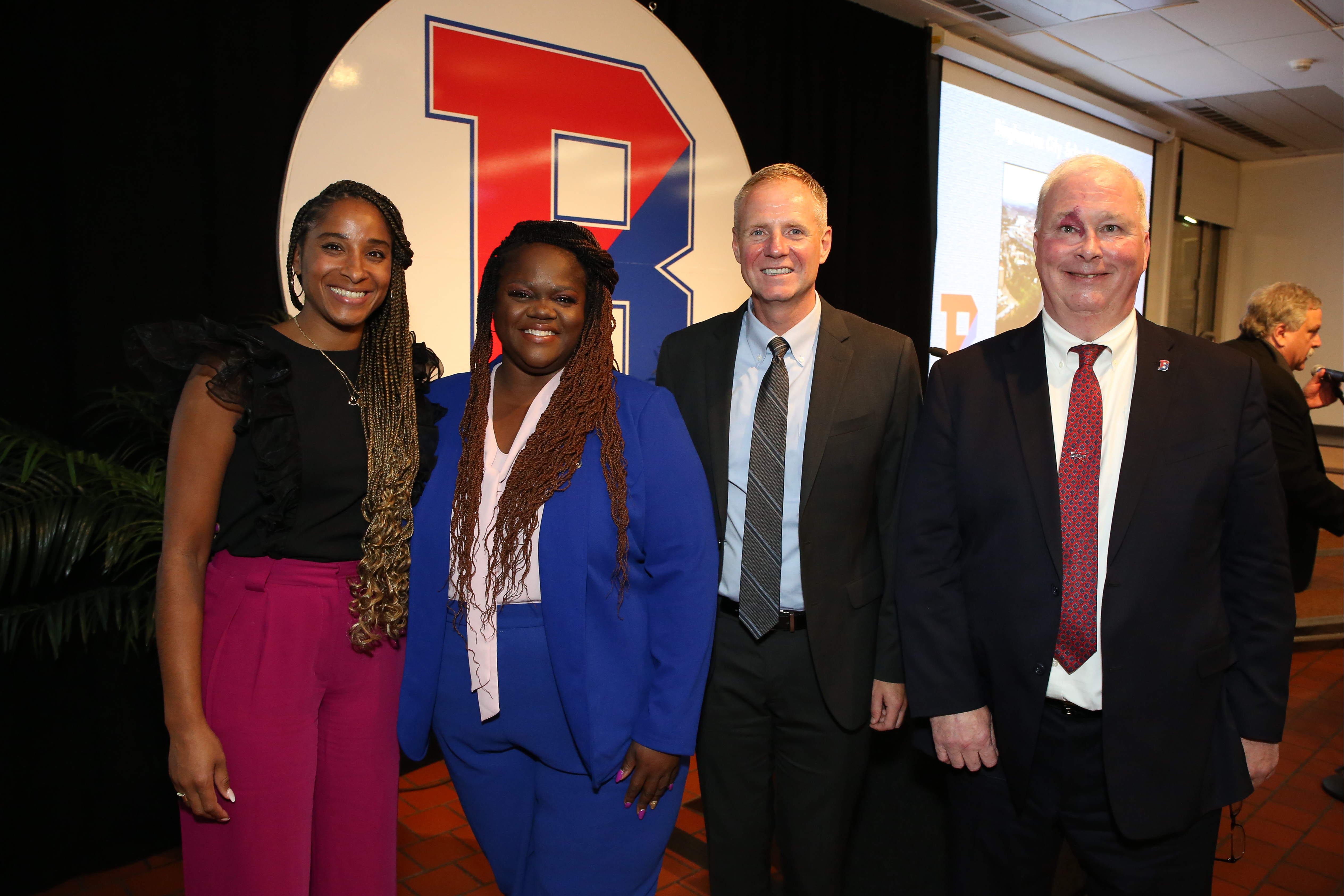 2023 Honorees (left to right): Talyse Hampton, Dr. Brian Kittredge, The Honorable Lea Webb, Brian D. Whalen