In what has become one of the Binghamton City School District's most revered traditions, a memorial tree has been lit once again for the holiday season.
The tree lighting, held each year by Students Against Destructive Decisions (SADD), was held on Tuesday, and serves as a reminder of the dangers of drinking and driving.
Students from SADD spoke about the dangers of drinking and driving, as well as other forms of destructive behavior, and songs were sung by the Binghamton High School Davidge Choir.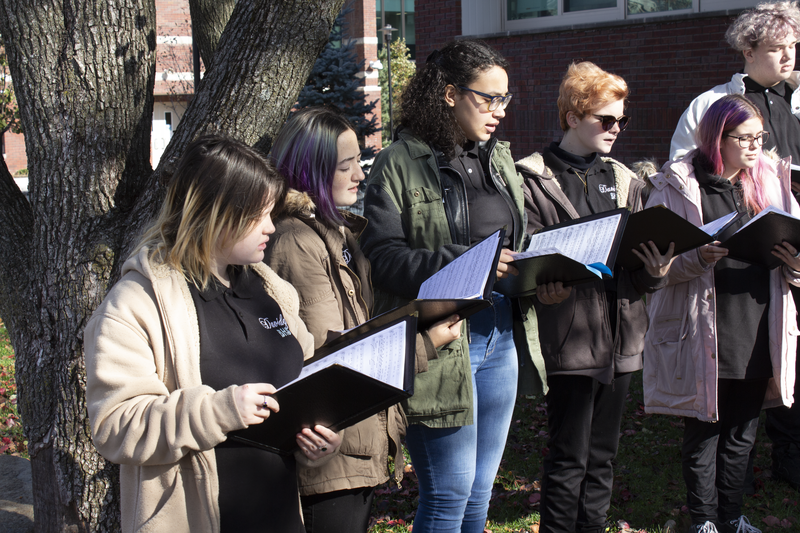 The event has been held each school year ahead of the holiday season in remembrance of all those in the Binghamton school community who have been victims of drinking and driving. It started in 1996 following the death of Binghamton student and SADD member Katie Titus, who passed away in a non-drinking and driving crash.
In the unfortunate event that a person is killed due to drunk or distracted driving in Broome County during the holiday season, a white bulb will be replaced by a red bulb as a reminder of the importance of making safe, responsible decisions. Thankfully, no white bulbs have been replaced in the 29 years since the tree lighting began.